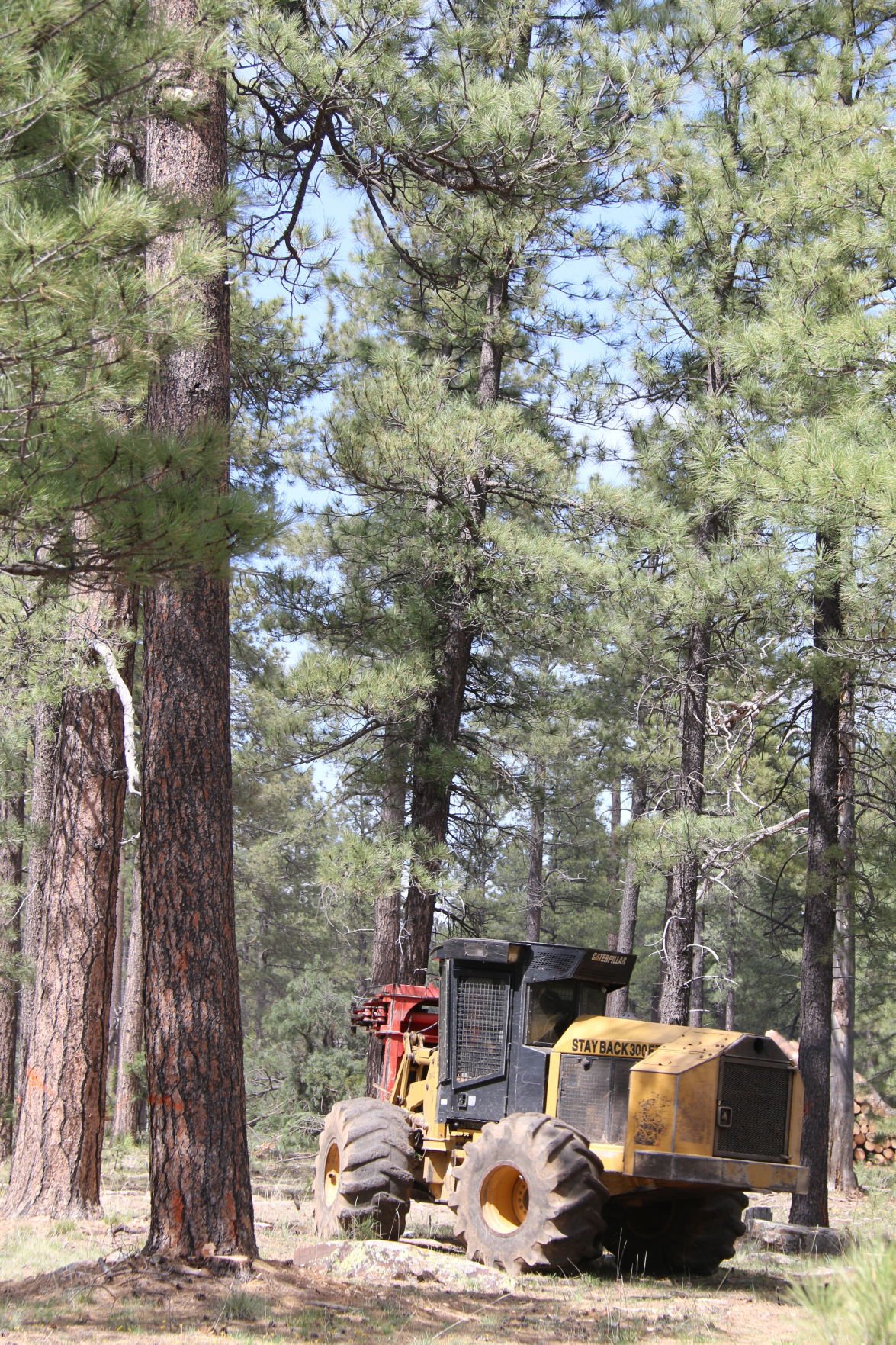 By Peter Aleshire
WHITE MOUNTAINS — Granted, getting up your hopes for the 4-Forest Restoration Initiatives (4FRI) is just a little like Charlie Brown trying to kick the football, with Lucy grinning at him like a crazy person.

Still, the most recent developments point to potenial improvements. This might really work out well for the struggling wood products industry in the White Mountains.

The Four Forests Restoration Initiative is the most ambitious forest restoration effort in the country, with the goal of thinning tree densities on more than 2 million acres of ponderosa pine forests in Arizona from perhaps 1,000 per acre to more like 100 per acre. Environmentalist, local officials, loggers and foresters agreed that a combination of prescribed burns and small-wood logging operations restoring the forest and returning low-intensity wildfires to their natural role. In the process, 4FRI hopes to reduce catastrophic wildfires, protecting watershed and saving forested communities. The project include much of the Kaibab, Coconino, Tonto and Apache-Sitgreaves national forests. However, the effort has floundered in the past seven years for lack of infrastructure and a market for the wood slash that constitutes half of the material to be removed — the biomass.

Novo Power President Brad Worsley says he's feeling optimistic the 28 megawatt biomass-burning power plant in Snowflake may stay in business, now that the Forest Services has released the Rim Country request for proposals (RFP) on some 800,000 acres in dire need of thinning.

"I'm happy with the RFP, mainly because they continue to prioritize the biomass – that was really big," said Worsley.

The wood products industry spawned by the decade-long White Mountains Stewardship Project accounts for hundreds of jobs in an area beset by unemployment and low growth rates. The shutdown of coal-fired power plants combined with the earlier shutdown of mills has thinned the job supply further.

But if things go just right – the Forest Service's new flexibility and emphasis on getting rid of the could prove an economic boon to the White Mountains.

And that's in addition to keeping the whole place from burning down.
Source: New restoration approach could save forest industry – White Mountain Independent, 2019-09-24