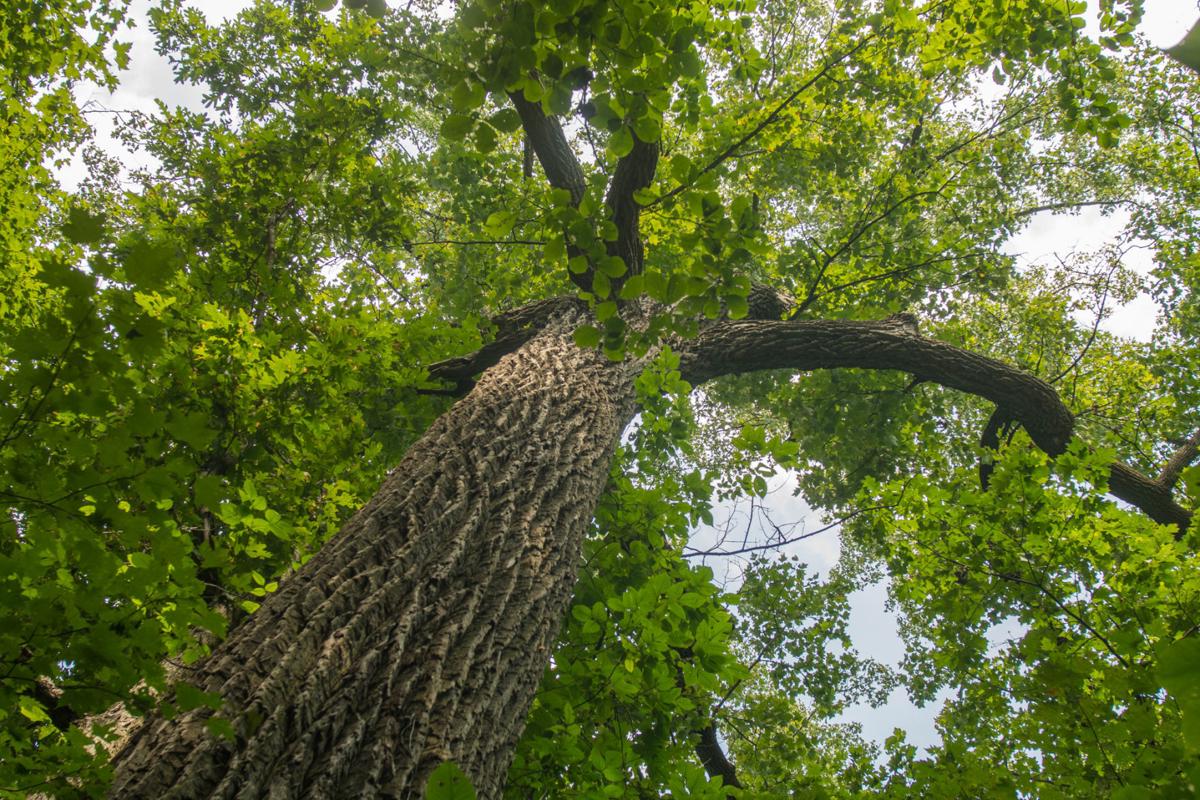 By JOHN McCOY
"Fifty inches in diameter," Doug Wood said as he read the number off the tape measure. "That means this poplar tree is probably at least 200 years old, maybe 250. That puts it into the old-growth category."

Old growth? Wait a minute. For years, West Virginians have been told that the state's only remaining old-growth forest tracts are in Cathedral State Park and the Monongahela National Forest's Gaudineer Knob Scenic Area. Wood believes there are more old-growth stands scattered throughout the state, perhaps many more.

"Based on criteria established by the U.S. Forest Service, there are plenty of places in West Virginia that qualify as secondary old-growth forest, where the forest has grown back up after being logged," he said. "Several areas of secondary old growth have already been identified, and I'm convinced that more will be found."

The poplar tree Wood measured stood in Kanawha State Forest, just a few minutes' drive from the hustle and bustle of downtown Charleston – hardly a place one would expect to find old-growth forest. Wood said a sizable portion of the forest's northern end contains many such trees.

"So far, we've found tracts on several pieces of public land that have old-growth characteristics," he continued. "Here in Kanawha State Forest, but also in Watoga, Cedar Creek, Twin Falls, Cacapon, North Bend, Holly River and Beech Fork state parks."

Wood, a retired Department of Environmental Protection water-quality official, is helping spearhead an effort to identify old-growth tracts, particularly on public lands. He scours the woods looking for big trees and the signs of old-growth habitat that surround them. When he finds a likely tract, he notifies the Old Growth Network of its presence.

"The Old Growth Network is a non-profit group interested in helping designate old-growth areas," Wood explained. "They like the effort to be driven by the local citizenry, so they have county coordinators to help get citizens interested in identifying old-growth tracts."

Wood said the recent effort by Gov. Jim Justice and his administration to open state parks to timbering has helped give rise to the grass-roots effort to protect any old-growth areas that might exist within those parks.
Source: W.Va. has more old-growth forest than once thought, group believes – williamsondailynews.com, 2018-07-31